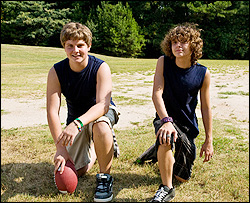 The Pure Power Mouthguard™ (PPM) is for people looking to boost their performance in sports or exercise. This custom-fitted oral appliance was designed with your jaw's natural position in mind and was designed by a neuromuscular dentist. The PPM works for athletes in both contact and non-contact sports. These sports include baseball, hockey, football, golf, cycling, running, boxing, and general fitness routines.
How the Pure Power Mouthguard Works™
When your jaw is at rest in its natural position, your body is also aligned correctly. You are more likely to be able to reach your maximum potential. However, most people have jaws that are misaligned. The PPM places your jaw into its optimum resting position. Stress is removed from your jaw, face, and neck muscles. This leads to better overall physical performance.
North York dental office, Haas Dental Centre uses a TENS Unit to help get you to relax your jaw muscles. They then uses the K7 scanning unit to record the ideal position of your jaw so that your PPM can be custom fitted to your mouth.
Some of the benefits reported by athletes who use Pure Power Mouthguard™ include:
Improved Strength
Improved Endurance
Improved Flexibility
Improved Balance
Improved Range of motion
Increased comfort and durability
Increased athletic performance
Optimum protection from injuries to the mouth