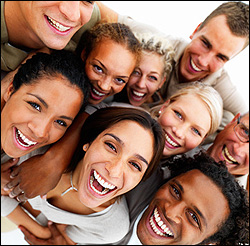 Most dental problems will worsen if left untreated. A minor issue today becomes a serious one, and a serious one can become a critical health issue in the near future. If you have dental problems, it is best to receive treatment today rather than wait until later.
Dr. Dan Haas tries to make paying for your dental treatment as convenient as possible. At our Wilson Heights and Sheppard dental practice, we accept cash, cheques, debit cards, American Express, MasterCard, and Visa. If you are receiving major work, we can design a payment plan for you.
If you are interested in cosmetic dentistry and want to receive quality, personal care from a caring professional who love dentistry, please schedule a consultation at Haas Dental Centre today.