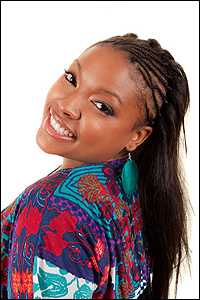 At Haas Dental Centre, general cosmetic dentist Dr. Dan Haas has helped enhance, or completely alter, the smiles of hundreds of clients by implementing porcelain veneers.
Porcelain veneers cover problem teeth with thin shells of ceramic material. This is not a one-size-fits-all approach; rather each shell is painstakingly custom-made in a laboratory setting to fit over the front of the problem teeth that are:
Crooked
Chipped
Cracked
Broken
Discoloured
Oddly spaced
Too narrow
Too short
Preparing for Porcelain Veneers
To prepare a client to receive porcelain veneers, the general cosmetic dentist must first work with the client to determine how the veneers should be shaped, sized, and coloured to create an aesthetically pleasing smile. The new veneers should integrate flawlessly with the client's existing teeth and have a natural-looking appearance in relation to the client's skin tone and face shape.
When both parties are satisfied with the plan, the general cosmetic dentist will prepare the teeth to receive the veneers. A small amount of tooth enamel is removed so the thin shell will fit comfortably on the tooth. A mold is taken of the treated area so a laboratory can create a shell that will sculpt to the existing tooth and make the proper accommodations for the dental issue to be corrected.
Temporary veneers may be placed on the teeth while the laboratory is creating the new veneers. When the new veneers are ready, the client returns to the office and the veneers are checked for colour match, size, shape and fit. The temporary veneers are removed and the new veneers are bonded to the teeth.